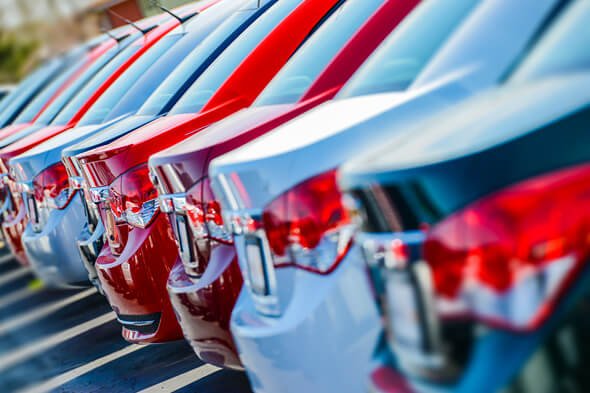 There are few vehicle problems more frustrating and, at times, frightening than a failing transmission. Oftentimes accompanied by mysterious noises, surges and hesitations on acceleration, shuddering, and many other unique symptoms, a failing transmission almost always arrives unannounced and uninvited for California Nissan owners. Beyond the unwanted stress such a repair can bring, the cost of replacing a failed transmission can be staggering. And if it's not covered under warranty, that's when real problems can emerge and transmission issues create real-life issues.
For too many California Nissan owners, the dealership and manufacturer have turned a blind eye to the continued problems that continue to plague CVT transmissions. Oftentimes they are only willing to provide a small discount to the repair costs. Nissan has seemingly profited on not only the original sale of the vehicle, but any and all continued repairs made necessary by a failed transmission.
How State Law Can Help
For general informational purposes, California law is unique when it comes to consumer protections for California Nissan owners due to the strong penalties that are available when a manufacturer fails to buy back or otherwise properly address an owner with legitimate vehicle concerns. Where owners nationwide are often only able to pursue the purchase price of the car, California has a significant penalty structure enabling you to pursue the most compensation possible when you're forced to take the manufacturer to court.
If your transmission is beginning to fail, or you are beginning to have issues that you believe to be connected to your CVT, it is important that you immediately begin documenting the issue and, if possible, visit the nearest Nissan dealership for a quick assessment. This is especially true for those owners with vehicles still under warranty, as Nissan has an obligation to fix the issue once it presents itself while still under warranty. If you take it to the dealership and they refuse to check the vehicle without a diagnostic fee, make sure to receive documentation regarding this (or notate the time, date, location, symptoms of your vehicle, whom you spoke with, etc., on a piece of paper that you keep with your vehicle's repair records). From there, keep any and all paperwork provided to you by the dealership in regards to work they do, or quotes on work they could do if you agreed to pay. All of these things are critically important in proving the issue with your vehicle in any future lawsuit. Even if the transmission repair is performed without charge under warranty, you should still receive documentation for it.
California Nissan Owners: Take Action!
Unfortunately, and especially when it comes to transmission problems, the dealership may say they cannot 'reproduce the problem.' For each time this occurs, be sure to keep a record of whom you spoke with, what issues your car or truck was having when you brought it in, the name of the dealership, time and date, and any other important details relevant from your visit. Doing so preserves a record of your attempts to get the car fixed despite your best efforts; as state laws rely heavily upon repair attempts, it could be a critical mistake to not track all the times you tried to get a repair but were turned away by an unhelpful dealer. California Nissan owners should do everything possible to track the problem due to the very real value a lemon law claim can have under the Song-Beverly Act.
Ultimately, your goal is simply to be driving a vehicle without transmission issues. If going to the dealer results in a fix that addresses the problem, carefully tuck aside the repair records and enjoy your vehicle. However, if the repairs keep coming or you no longer feel Nissan is doing what they should be, it may be time to seek legal counsel. What's more, time may be even shorter to act due to the increase of class actions nationwide that can greatly impact California owners. If you are having issues with your transmission and want to learn more about your legal rights under California law, contact us online or call our offices at (844) 808-7529 today to speak with a California lawyer affiliated with Stern Law. Doing so can get you moving forward in the process before time runs out.