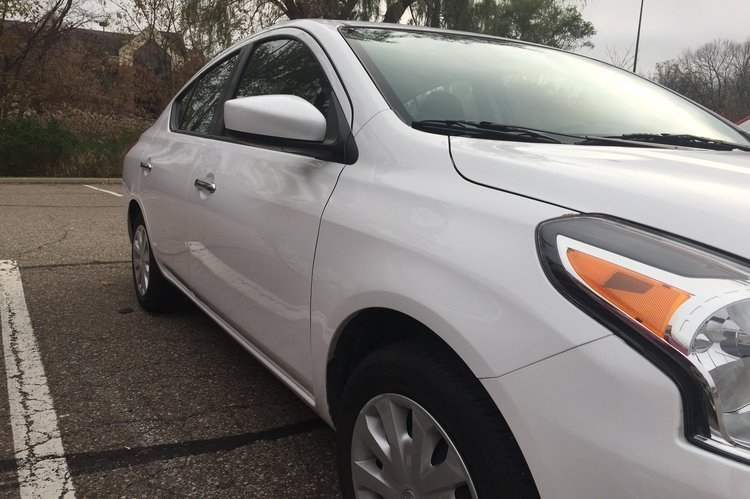 Note: As of February 8th, 2020, the class settlement opt out deadline has now passed for this legal matter and we are unable to take on new clients. Owners of the vehicles below are encouraged to visit the respective class site for their vehicle to determine their legal rights.
——
We've been warning owners for months that a settlement was near. In a July 8 filing, Nissan and class action lawyers sought a far-reaching CVT settlement over transmission issues with an amended agreement.
Buried in the post-holiday legal news was a filing made on July 8th that could dramatically impact the lives of nearly 3 million Americans. On Monday, representatives of the class action and Nissan filed a joint brief to the court, seeking approval of a CVT settlement regarding the manufacturer's problematic transmission. Where Nissan had been filing motions to dismiss these cases for years, as recently as this spring, they now seem eager to privately resolve this transmission matter with a complicated claims process that could leave countless others with little more than an extended warranty for their defective transmission while sacrificing their valuable rights.
Class Vehicles
The proposed class action CVT settlement involves:
– 2013-17 Nissan Sentra vehicles
– 2012-17 Nissan Versa vehicles
– 2014-17 Nissan Versa Note vehicles
– 2013-16 Nissan Altima vehicles
– 2013-17 Nissan Juke vehicles
(This list has been updated to include the settlement agreements as approved – links to settlement websites available here)
Owners of these vehicles must be aware of how this will impact them and they're encouraged to explore their legal rights before learning they've been automatically included in the settlement!  However, if you do not immediately opt out, you will in fact be automatically subject to the terms of the CVT settlement. Our firm is representing thousands of owners just like you and we would like to get started on your claim once we have the information needed to proceed. Unlike the class action settlement, our clients have the right to pursue all the compensation they deserve, and many have already successfully received a buyback by pursuing their own individual and direct claim against Nissan. While every case is different, and your results may vary, you should learn more about our successes in securing full buybacks and more for our clients.
General Summary
Key facts surrounding the proposed settlement include (though you should thoroughly read the CVT settlement when it is available online and not be guided by this summary):
– The class actions involving five different CVT-transmission equipped vehicles are being resolved. This comes after Nissan adamantly denied issues existed with these vehicles and the CVT transmission, even attempting to have the cases dismissed
– The suits will impact approximately 6 million vehicles, with class action attorneys expecting to receive nearly $6 million in attorney fees!
– Anyone who does not opt out will automatically be included in and subject to the terms of the class action settlement, meaning no legal action will be available after the deadline (other than options appearing in the settlement)
– Current owners would receive a limited warranty extension, as well as a reimbursement for transmission repairs performed by a Nissan dealership (non-dealer repairs reimbursed to a limit) within a certain mileage and age of the vehicle
– Former owners could receive a voucher for up to $1,000 towards a Nissan vehicle
Nissan CVT Settlement Analysis
Our immediate concerns on these preliminary elements to the CVT settlement are simple and obvious:
– An extended warranty is only as good as the dealership and manufacturer supporting it. We have seen far too often an extended warranty that's largely worthless when the dealer could not 'replicate the issue', believing the problem is 'within spec,' or finding that there was nothing wrong
– Compensation does not cover loss of re-sale value now affecting these vehicles because of the negative publicity and stigma. It also does not reimburse for related out-of-pocket expenses associated with CVT problems outside of those repairs, or provide penalty/punitive damages from Nissan
– Conditions like how many miles could be on the car for a transmission repair to be refunded is arbitrary at best while excluding thousands who may have only been a little outside of this range

– There is still no indication Nissan has fixed the CVT. That means additional warranty coverage and repairs would still keep the same faulty transmission system in your vehicle. That not only impacts your confidence in your vehicle, but its resale value as well!
– The class action forces any effort to receive a buyback to be first filed through the Better Business Bureau (BBB). This potentially wastes valuable time and will only prolong the length of time you'll suffer with a defective transmission. What's more, California owners could be significantly impacted by this requirement.
– Claim forms for compensation require the owner to provide any/all repair documentation. This is despite Nissan's unique access to this paperwork (especially when the repairs were done under warranty). It is extremely easy for such paperwork to be thrown away by many owners. The potential for an owner to go uncompensated because they cannot find the repair order or detailed billing documents makes this a potentially disastrous situation
– Former owners forced to sell their vehicle because Nissan claimed the transmission issue was not their responsibility would receive next to nothing from the company. It's hard to image the voucher would help those carrying debt from an early trade-in or needing to take on a new loan to drive a vehicle that works
– Class action lawsuits involving automobiles can, unfortunately, end up hiding a company's fraud and other bad acts. The case against Ford and its transmission issues is eerily similar. There, a class action settlement left hundreds of thousands with nothing and only years later did it become clear that the manufacturer knew the transmission was defective and kept selling it. Sound familiar? In a lawsuit like ours, attorneys will have access to Nissan's emails and documentation to determine who knew what when. This can be invaluable when attempting to show Nissan sold you a defective vehicle knowingly
– Nissan does not admit there is anything wrong with the transmission
Should the settlement be approved, paperwork explaining your rights will be finalized and a Notice will be sent describing the settlement and how you are impacted from claims administrators. If you would like to pursue an individual lawsuit, time is of the essence – do not delay in better understanding your rights as owners will only have a limited amount of time to determine the best course of action before being automatically included in the class action settlement(s).