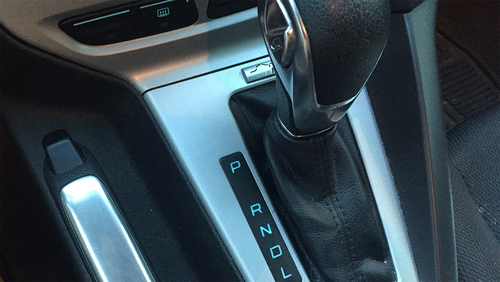 We have not made it any secret that we have major concerns and problems with Ford's handling of the PowerShift transmission problems plaguing its Focus and Fiesta lineup. We warned thousands of current and former owners about the problems with the Ford's class action settlement – and we were vindicated when the U.S. Court of Appeals rejected the terms of that agreement and required significant modifications. Ford and Class Counsel have now revised that settlement and the Court's recent approval of the updated settlement seems to be the final word in making these revised terms a permanent reality. We are now helping owners navigate the Ford class action arbitration program.
With the class action settlement final, owners may be looking for answers in terms of what comes next. The Vargas settlement does in part offer a small amount of cash/voucher awards based upon the 'inconvenience' of repeat transmission repairs but, ultimately, the main focus for frustrated current and former owners is the possibility of a buyback. The inflated cost of out-of-warranty repairs, combined with the prospect of owning a car that will repeatedly require repair emphasizes the need for a buyback for many. While the class settlement does not make this process easy, there's still some hope for those owners with an extensive history of transmission repair issues.
The Ford DPS6 class settlement arbitration and buyback program is a streamlined process that in part allows an arbitrator to review each claimant's repair history to determine whether the owner qualifies for a buyback under the particular state's Lemon law. Unfortunately, Ford's history of denying repairs or blaming owners for not understanding how the vehicles work has significantly limited the number of repair attempts for many.
For those familiar with our extensive history in fighting Ford over defective transmission issues, the good news is that owners have an important ally in their buyback efforts within the class action arbitration program. Stern Law is now assisting Ford owners and former owners seeking a buyback in the Vargas class settlement arbitration program. The assistance we can provide is great news for those worried about receiving the compensation they deserve, especially since that assistance comes at no cost to our clients. The class settlement terms require that Ford pays attorney fees in buyback claims, meaning owners receive their full buyback award without any reduction for our fees or costs.
Given our history dealing with these claims, and the class action arbitration program requires that Ford pays attorney fees, not you, there's no reason not to seek our assistance in your buyback efforts. If you've had your vehicle repaired three or more times to address PowerShift transmission problems, it's important that you begin the process of pursuing a buyback sooner rather than later. A secondary component of the most recently approved class settlement is that there may be as little as a six-month window to ensure you are able to pursue a buyback. We are here to help you pursue a buyback in the Ford arbitration program. We just need to hear from you, and soon!
If you are ready to pursue a buyback through our firm, please contact us ASAP. Give us a call at (844) 808-7529 or visit our website for more information on how we can help.