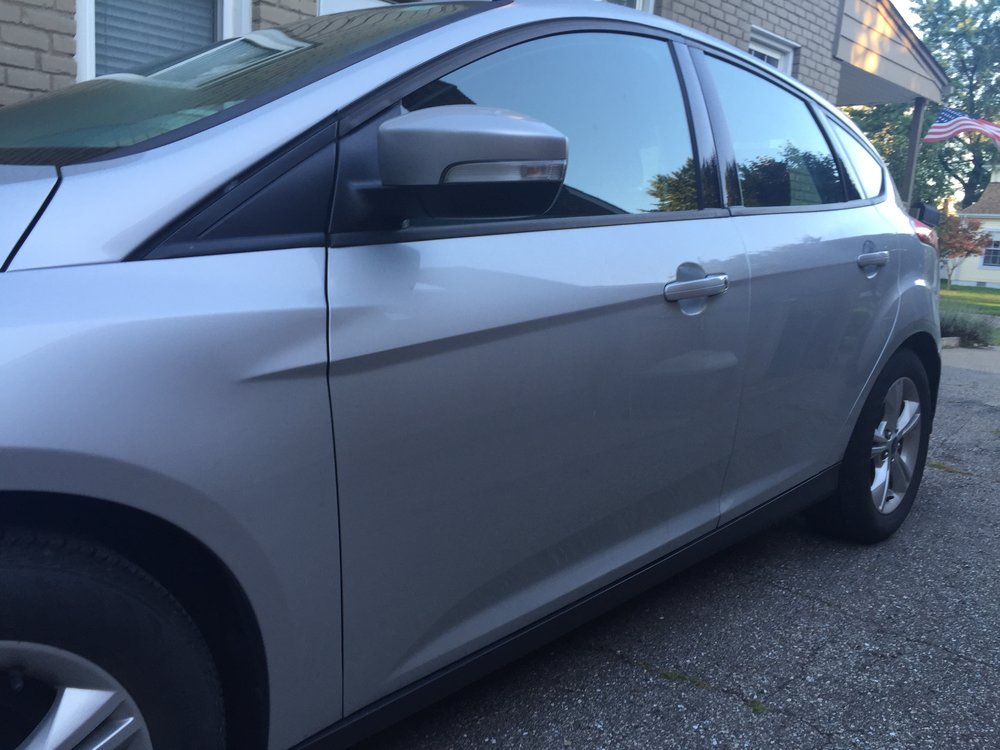 We provide the following as a general summary of the Ford DPS6 arbitration buyback program available for owners of 2011-16 Fiesta and 2012-16 Focus vehicles part of the Vargas class action settlement. To better understand how we can help those affected by the class action settlement pursue a buyback of their defective vehicle due to repeat transmission repairs, please take the time to complete our online form or go directly to our self-intake online portal by clicking here.
Claim Subject: Ford DPS6 Arbitration Program
Manufacturer: Ford Motor Company
Included Models: Automatic 2012-16 Ford Focus and 2011-16 Ford Fiesta equipped with the dual-clutch PowerShift transmission
Summary:
Ford Motor Company recently received final court approval for a revised settlement of a class action lawsuit. At the heart of the case is the repeated failure of the PowerShift transmission used in 2011-16 Ford Fiesta and 2012-16 Ford Focus vehicles. The PowerShift transmission, a "Dual-Clutch transmission (DCT)" system, amounts to a manual transmission operated by a computer that does not require the driver to shift directly. Unfortunately, repeat failures of a variety of parts within the transmission made these vehicles problematic at best and often resulted in multiple unsuccessful repair attempts for many owners. Ford "Customer Satisfaction Programs" have been issued whereby repairs may be covered under warranty depending upon mileage, severity of the issue and more, labeled TSB 14m01 and 14m02. There is no active recall related to the PowerShift transmission at the center of the Ford DPS6 arbitration issue. While some owners chose to opt out of the class action case to pursue individual claims, more than a million current and former owners fine themselves subject to the class action settlement and Ford buyback program and its terms. Even if you did not opt out, you may be eligible for a buyback, for a limited time.
Concerns for Current and Former Owners Subject to Ford Class Action's Arbitration Buyback Program:

– Due to the settlement's reliance upon state Lemon law and documented transmission repair attempts to secure a buyback, providing proof of multiple repair attempts is essential. We can help you to secure these records from Ford, if needed
– Ford's dealerships in many instances discouraged repairs, falsely claiming the transmission functioned "normally" or that the problem cannot be replicated
– Many owners complain they cannot receive repairs based upon the Ford "Customer Satisfaction Program" despite repeat problems with their transmission. This not only forces them to continue to drive a dangerous and defective vehicle, but it also deprives owners of the required documentation needed to support a buyback
– Many class members are unaware that all attorney fees in the DPS6 arbitration buyback program are paid by Ford, not by the owner.
– This opportunity will only be available for a limited time

Potential Consequences:
Our law firm, Stern Law, remains troubled that tens of thousands of people will likely fail to receive the buyback they may deserve within the Ford buyback program, mistakenly believing in many instances they can't recover.  Many owners of 2011-16 Ford Fiesta and 2012-16 Ford Focus vehicles with automatic PowerShift transmissions have consistently faced transmission problems. These issues, resulting in reduced resale values and more, will largely go uncompensated for any deserving owners who fail to take advantage of this opportunity, benefitting Ford and hurting their loyal customers. The fact that investigative reports have revealed Ford's knowledge about the many problems the PowerShift transmission had faced, even before its release, now means that the manufacturer may avoid billions of dollars in liability for a defective transmission. Those current and former owners who have required multiple transmission repairs may deserve the opportunity to pursue a buyback within Ford's DPS6 arbitration program and our firm is here to help – we simply need to hear from them.
Next Steps: 
Stern Law has spent years representing owners of Focus and Fiesta vehicles for the failing and defective DPS6 PowerShift transmission. We nationally represent more current and former owners of these troubling vehicles than any other firm. What's more, we believe that we have spent more time reviewing Ford's internal memos, presentations, emails, reports, and more regarding failures of the PowerShift transmission than any other law firm, enabling our firm to provide the evidence of Ford's wrongdoing.  We are ready to help current and former owners of 2011-16 Ford Fiesta and 2012-16 Focus vehicles file claims within the DPS6 arbitration buyback program. If you have questions about your legal options, call (844) 808-7529 or go to FordArbitration.com to begin the process.
Time is limited to file a claim. Do not wait any longer to explore your rights and options to a file a claim in this arbitration buyback program. We hope to hear from you soon.