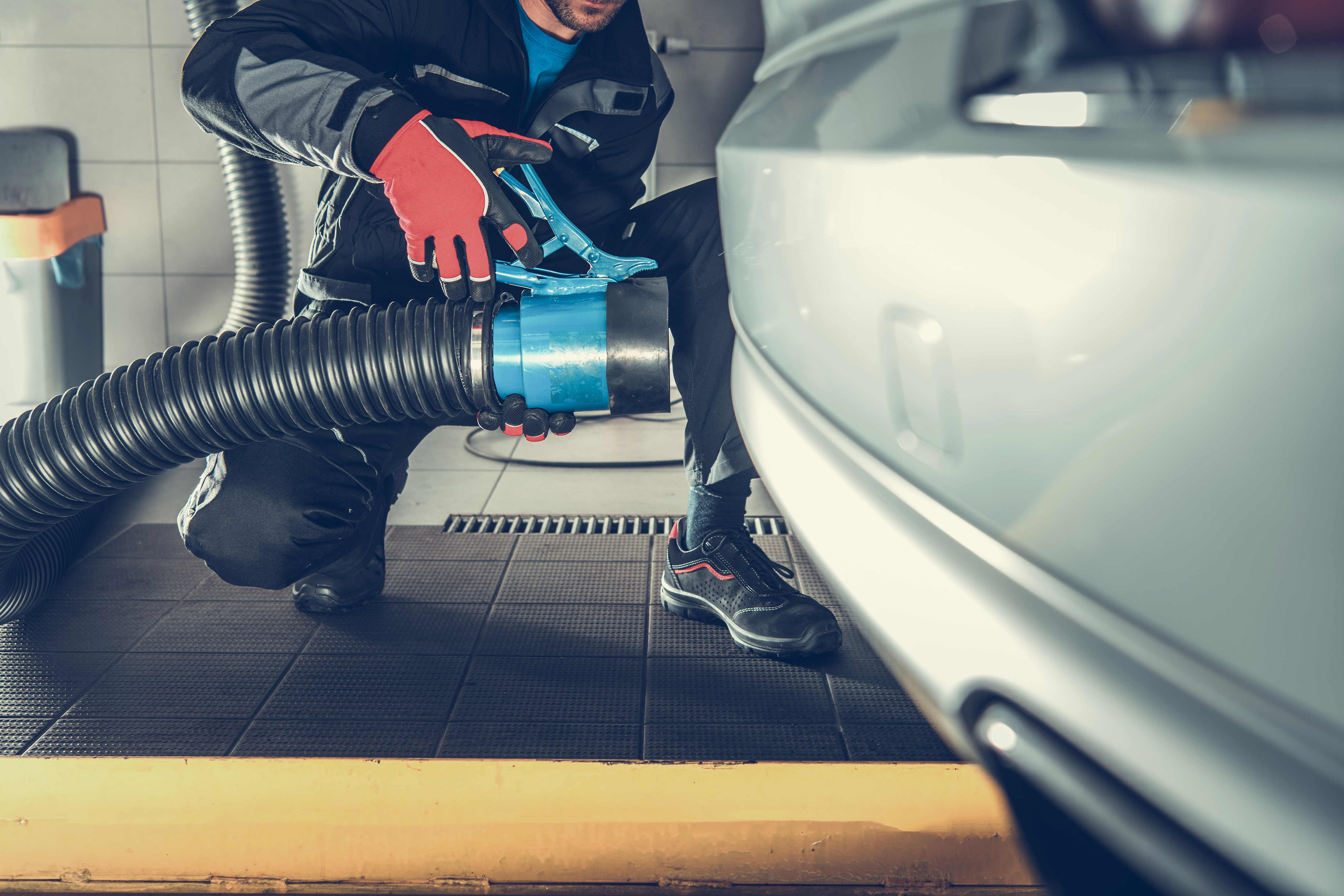 The ongoing Mercedes emissions scandal has led to questions from owners concerned about their legal options. While many have signed on with our firm to file an individual case outside of a class action case. We also want to be fully transparent and helpful when it comes to this ongoing emissions scandal. Some may unfortunately still believe this is all a made-up story or that there is no real 'defeat device' used in these vehicles. Others may even mistakenly believe Mercedes has been cleared of any wrongdoing in this emissions scandal due to the recent absence of major announcements on this issue. As you'll see below, nothing could be further from the truth.
In the interest of providing you with the FACTS, here's a quick rundown of published news articles clarifying this matter across a timeline, and from a wide range of respected publications or sources:
– February 2016 – Hagens Berman: Original class action filing for alleged programming in BlueTEC diesel vehicles which result in illegal emissions levels
– February 2016 – CarComplaints.com: "Mercedes-Benz BlueTEC Diesel Emissions Lawsuit Filed in California"
– February 2016 – Road and Track: "Now Mercedes Is Being Sued Over Alleged Emissions Cheating Diesels"
– April 2016 – Reuters: "Daimler opens internal emissions probe at U.S. request"
– April 2016 – Reuters: "Daimler shares slide on U.S. emissions investigation"
– April 2017 – Reuters: "Daimler says diesel probes could result in penalties, recalls"
– May 2017 – Reuters: "German prosecutor says is in touch with U.S. authorities on Daimler"
– July 2017 – The Local DE: "Daimler Announces Emissions Recall of 3 Million Diesel Cars in Europe"
– June 2018 – Motor1: "Mercedes to Recall 774K Diesels in Europe Over Emissions Issues"
– February 2018 – Reuters: "Software May Have Helped Daimler Pass US Emissions Tests: Report"
– February 2018 – Reuters: "U.S. Senators press Justice Department on Daimler emissions probe: letter"
– February 2019 – Green Car Reports: "Diesel Lawsuit Proceeds Against Mercedes-Benz"
– July 2019 – LA Times: "As Europe orders a recall, EPA's inquiry into Mercedes emissions drags on"
– September 2019 – Deutsche Welle: "Stuttgart prosecutors fine Daimler big for diesel emissions"
– September 2019 – Bloomberg: "Daimler Fined $960 Million to Settle Rigged Diesel-Car Probe"
– September 2019 – Reuters: "German prosecutors fine Daimler almost $1 billion for breaking diesel rules"
– October 2019 – Reuters: "Daimler recalls hundreds of thousands of Mercedes-Benz diesel vehicles"
– November 2019 – Daimler: "Recall of certain Mercedes-Benz vehicles with emission standard Euro 6b (2018)"
Of note, the LA Times piece states:
"Three years seems unusual," said John German, a former official at the EPA and a senior fellow at the International Council on Clean Transportation, the environmental advocacy group that commissioned the study that uncovered Volkswagen's cheating. From start to finish, the government's investigation into VW took about a year and a half, German said.
In April, consumer advocacy and environmental groups sent a letter to Congress asking that the investigation be expedited. "It is past time for greater urgency and action from regulators and Congress on the allegations against Mercedes," the advocates wrote. "Owners and lessees of Mercedes diesel vehicles have been left without answers or recourse while the illegally polluting vehicles remain on U.S. roads."
Make no mistake, politics will not get in the way of this emissions scandal becoming a reality for Mercedes owners. Fiat Chrysler only recently faced a massive, nearly one billion dollar fine and recall effort for its own emissions scandal and Daimler, the parent company of Mercedes, has already been forced to pay a similar fine in Europe for emissions cheating. And, amid all of this, Mercedes halted production of diesel vehicles in North America on a timeline coinciding with the U.S. government's decision to investigate another emissions scandal.
All of this begs the question: Do You Now Believe Us?
And if so, do you want your rights and compensation determined  by a class action settlement, where you'll be automatically included unless you opt out?
If you would instead prefer to be in charge of your own claim, where you decide whether the terms and compensation are adequate for your damages and investment in a very costly vehicle sold to you without disclosure of an emissions problem that will now likely require modification that can affect performance, including power, MPG's and even re-sale value– now is the time to act!
The Mercedes emissions class action settlement could be finalized and approved at any time, which immediately begins a ticking clock for deciding how you'll want to move forward. As class actions automatically will usually include every owner unless they opt out or have first sued the manufacturer, thousands of owners may not even be aware they have an alternative legal option until the court-imposed deadline to opt-out has passed.
Speak with our firm today to better understand your rights and to protect yourself with an individual claim moving forward, enabling you to seek all the compensation you deserve, on your terms.  Whether you agree with EPA emission standards, your vehicle may very well be subject to required modifications in the very near future to correct the Mercedes emissions issue you were never properly informed about before purchasing your vehicle. Right now, you still have a choice in deciding who will be in charge of your compensation: you or the terms of class action settlement negotiated between Mercedes and the class action lawyers you'll likely never meet or speak with. We'd like to help you, but we must hear from you soon!
If you want to control your own destiny in this legal process, you'll need to opt out and do so based on a short timeline scheduled by the Court. If you delay, you'll become subject to whatever terms have been agreed upon. If you'd like to be represented by the firm that has represented more owners that opted out of the FCA emissions class action settlement than any other firm, and who decided to pursue their own claim, then we should talk.
Ready to pursue an individual Mercedes emissions claim? Contact our firm by completing our online contact form or calling us at (844) 808-7529 today!
Disclaimer Notice: The informational summary above reflects the perspectives and beliefs of Stern Law, PLLC, regarding this legal matter. Despite the views and opinions we have shared here, the possible results in any legal matter vary based upon the client and their individual circumstances. As a result, nothing presented above should be read as a promise or guarantee of success for affected individuals. Each owner should thoughtfully explore with informed legal counsel their individual needs and preferences when determining whether to opt out of the class action settlement and sue Mercedes through an individual claim. The information provided here may be considered in your evaluation. Questions concerning the terms of the Mercedes BlueTEC class action settlement should be directed to the class settlement's administrators, whose website (including documents) can be accessed by clicking here or by calling 877-313-0170. Stern Law, PLLC, is not attempting solicit representation by any individual or entity currently represented by another attorney.