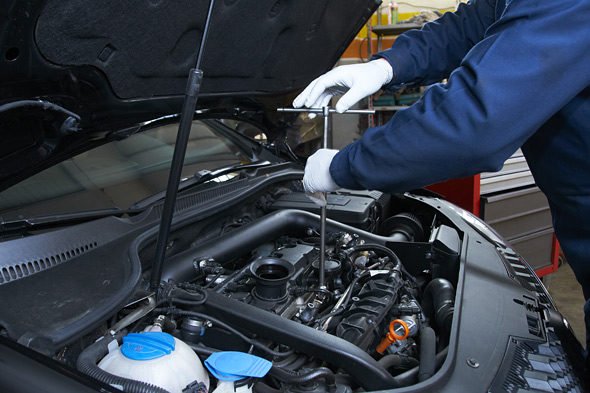 The National Highway Traffic Safety Administration (NHTSA) receives and aggregates complaints brought by consumers regarding problems with the motor vehicle.  This page provides a catalog of the vehicles that have been the subject of the most consumer complaints along with a description of the common issues that have plagued owners of these vehicles.  The NHTSA receives thousands of complaints from individuals who lease or own vehicles.  The "Complaint Index" provides a ratio that compares the quantity of vehicle sales and the number of complaints about that vehicle.  The index number indicates a relative index score rather than the actual number of complaints received.  The scale takes into account the number of years the model has been on the road as well as the sales volume of the vehicle.  The higher the index number, the greater the number of reported problems with the vehicle.
2016 Projected Car Complaint Index Ratings
| | |
| --- | --- |
| Vehicle Model | Complaint Index Ratio |
| Fiat 500 | 9,122 |
| Jeep Wrangler | 10,188 |
| Chrysler Town & Country | 10,198 |
| Nissan Pathfinder | 10,293 |
| Mercedes Benz CLA | 10,738 |
| Ford Fiesta | 11,878 |
| Ford Focus | 12,081 |
| Hyundai Genesis | 12,396 |
| Dodge Journey | 12,430 |
| Fiat 500L | 12,690 |
| Jeep Renegade | 13,318 |
| Jeep Grand Cherokee | 13,729 |
| Chevrolet Suburban | 13,952 |
| GMC Canyon | 14,598 |
| Subaru Legacy | 16,906 |
| Volkswagen Golf | 17,111 |
| Subaru Outback | 17,784 |
| Jeep Cherokee | >20,000 |
| Acura TLX | >20,000 |
| Chrysler 200 | >20,000 |
While these are the Top 20 most complained about vehicles according to the Complaint Index Ratings, we have provided a list of specific complaints involving a range of vehicles from a few different manufacturers.
Fiat
Fiat 500 Lounge/Fiat 500 Pop: Vehicle leaks fluids (anti-freeze, water, or coolant)
Fiat 500 Sport/Fait 500 Pop: Engine fails to start
Fiat 500c: Total power failure to dashboard disabling speedometer as well as temperature and fuel gauges
Multiple Fiat 500 Models: Stalling, jumping, popping of transmission
Fiat Sport/Some Fiat 500 Models: Paint chipping off or bubbling up
Fiat Sport/Other Fiat 500 Models: Malfunctioning dash lights (e.g. check engine or airbag light)
Ford
Ford F-Series/Ford Flex/Ford Focus: Vibration in the transmission, axles or steering column
Ford Fiesta/Ford Explorer/Ford Mustang/Ford F-Series Truck/Ford Escape/Ford Focus: Vehicle doesn't start because of power loss.
Ford E-Series: Problems with tire alignment
Flex/Focus/Ford Edge/Ford Explorer: MyFord Touch sync system issues
Ford Explorer/Ford Mustang/Ford Fiesta/Ford Escape/Ford F-Series Truck/Ford Explorer: Fluid leaks (e.g. oil, fuel, coolant, and water)
Ford F-Series Truck/Ford Focus/Ford Escape/Ford Fiesta: Transmission malfunctions (e.g. lurching, jumping, and lunging)
Jeep
Jeep Liberty/Jeep Compass/Jeep Wrangler/Jeep Cherokee/Jeep Grand Cherokee: Motor stalling of failing to start
Jeep Patrol/Jeep Compass/Jeep Grand Cherokee/Jeep Liberty/Jeep Wrangler/Jeep Patriot: Dashboard warning remains activated
Jeep Patriot/Jeep Compass/Jeep Wrangler/Jeep Liberty: Vibration when braking or traveling at high rates of speed (e.g. "death wobble")
Jeep Cherokee/Jeep Grand Cherokee: Issues with transmission
Jeep Patriot/Jeep Compass/Jeep Commander/Jeep Wrangler/Jeep Liberty/Jeep Grand Cherokee: Water penetration into passenger compartment (e.g. vents, roof, doors, and windows)
Nissan
Nissan Titan/Nissan Frontier/Nissan Juke, Nissan Cube, Nissan Maxima: Motor fails to start
Nissan Murano/Nissan Rogue/Nissan Z/Nissan Altima/Nissan Sentra/Nissan Cube/Nissan Juke/Nissan Pathfinder: Transmission problems (e.g. autonomous shifting, hesitation, jerking, and leaking)
Nissan Xterra/Nissan Nissan Pathfinder/Nissan Versa/Nissan Armada/Nissan Maxima: Heating and air conditioning issues
Nissan Sentra/Nissan Armada/Nissan Z/Nissan NV/Nissan Frontier/Nissan Xterra/Nissan Maxima/Nissan Titan: Miscellaneous tire issues (e.g. misalignment, vibration, faulty sensor, and noise)
Nissan Cube/Nissan Z/Nissan Altima/Nissan Murano/Nissan Pathfinder/Nissan Sentra/Nissan Frontier/Nissan Rogue: Warning lights stay on
Nissan Leaf: Failure of electric vehicle to charge
Nissan Xterra/Nissan Murano/Nissan Versa/Nissan Armada/Nissan Quest/Nissan NV: Problems with doors, sunroofs, windows, and trunks
Nissan Pathfinder/Nissan Quest/Nissan Altima/Nissan Titan/Nissan/Nissan Frontier/Nissan Sentra/Nissan Juke/Nissan Murano: Leaking fluids (e.g. fuel (fuel tank issues), oil, water, and coolant)
Hyundai
Hyundai Veloster/Hyundai Genesis/Hyundai Tucson/Hyundai Santa Fe/Hyundai Sonata: Warning lights are continuously on
Hyundai Sonata/Hyundai Accent/Hyundai Santa Fe: Alignment problems
Hyundai Veracruz/Hyundai Sonata/Hyundai Veloster/Hyundai Tucson: Failure of lights to turn on (e.g. trunk, headlamps, and tail lights)
Hyundai Sonata/Hyundai Accent: Engines of push-to-start vehicles fail to turn on
Hyundai Santa Fe/Hyundai Elantra: Fluid leaks (e.g. fuel, water, antifreeze, and oil)
Hyundai Elantra: Marketing overstated MPG
Hyundai Sonata/Hyundai Santa Fe: Steering column vibration
Hyundai Tucson/Hyundai Entourage/Hyundai Santa Fe/Hyundai Equus: Rattling and looseness in the axle
Hyundai Santa Fe/Hyundai Equus: Windshield cracking
Hyundai Veloster/Hyundai Sonata: Sunroof cracking
These are just a few of the vehicle defects that have been reported for models of vehicles from several motor vehicle manufacturers.  Automakers like Dodge, Chrysler, Mercedes, Chevrolet, GMC, Subaru, and Volkswagen also have a similar list of vehicles with a range of reported problems. If you have taken your vehicle back to the manufacturer multiple times to have a problem listed above or other issues fixed or over a prolonged duration of time during the manufacturer warranty, you might have a right to legal compensation under your state's lemon law or Federal Warranty Law.
Consult with a Lemon Law Attorney Today
If you want to find out if you qualify for a full refund, replacement vehicle, or a cash settlement, we welcome the chance to answer your questions and explain your rights.  Call Stern Law, PLLC at 844-808-7529 or submit a confidential lemon law inquiry form today.
Got a Lemon? – Speak to a Lawyer Today
We welcome the opportunity to discuss your situation and review your purchase agreement and repair order forms.  If you still have questions, you can contact us for answers about your unique circumstances.  Call Ken Stern at Stern Law, PLLC at 844-808-7529 or submit a confidential case inquiry form today.

If you have other questions about lemon law claims, we welcome the opportunity to talk to you at Stern Law, PLLC. Call us today at 844-808-7529 or submit a confidential case inquiry form today.