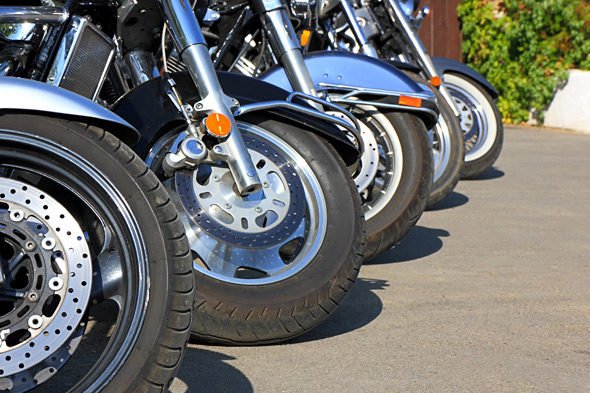 The purchase of a new motorcycle can be an exciting and rewarding experience that offers an eco-friendly and fuel efficient mode of transportation. Whether you purchase a Harley Davidson chopper, BMW touring motorcycle, Honda sports bike motorcycle, or another bike, defects can threaten your safety and compromise the value of your investment. Some people stuck with faulty motorcycles believe they have no legal remedies if their state lemon laws are limited to cars, truck, SUVs, and similar four-wheeled vehicles. However, consumers in states that have lemon laws that do not cover motorcycles often have other options like the federal lemon law.
Ken Stern has successfully represented many buyers of new motorcycles that have defects and serious flaws that cannot be repaired despite reasonable opportunities. Because motorcycle manufacturers and dealerships focus on their bottom line, they frequently are less than cooperative toward consumers with defective bikes. Although the dealership might indicate your only recourse is to keep bringing your bike back to have the problem resolved, state and federal lemon laws and other consumer protection laws used by Ken might be able to help you recover the money you paid for your bike, a replacement motorcycle, or a partial recovery of what you have spent on the bike.
New motorcycle lemon law attorney Ken Stern, who has been practicing law for over three decades, diligently strives to balance the scales of justice for individual auto consumers against large international motorcycle manufacturers. Ken offers a free case evaluation so he can determine the best approach to obtain the compensation to which you are legally entitled. Stern Law, PLLC has been standing up for individual consumers against manufacturers and sellers of unsafe and faulty products for over three decades. Call Stern Law, PLLC at 844-808-7529 or submit a case evaluation.
Understanding State Motorcycle Lemon Laws
Many states have lemon laws that cover motorcycles, but the laws often operate differently than when a car, truck, or SUV is the defective vehicle. Because state lemon laws vary, we will outline some general guidelines about lemon law claims involving motorcycles. State lemon laws often cover motorcycles as "consumer goods." Motorcycles frequently are covered under state lemon laws if the purchaser or lessee received an express warranty (written warranty) and the bike was purchased primarily for family, household, or personal purposes.
The law permits the manufacturer to direct a consumer to an authorized repair facility for a reasonable number of repair attempts, and the laws sometimes provide manufacturers with more options in terms of the potential remedy. The manufacture can choose to replace the product or to repurchase the product. However, motorcycle lemon laws in some states also are more liberal than those that cover other motor vehicles in certain respects. For example, the motorcycle lemon law might not require that the defect substantially impair the value, use, or safety of the vehicle.
Issues Common in Motorcycle Lemon Law Cases
Motorcycle lemon law cases involve many of the same issues as those involving car lemon law claims, such as the allegation that the problem is related to repairs performed by an unauthorized facility. However, some issues are more prevalent with motorcycle claims. A common issue in motorcycle lemon law cases involves the number of days a motorcycle is in the shop. Motorcycle repair facilities usually keep vehicles longer than businesses that work on cars, trucks, or SUVs. Facilities that repair bikes also do not provide a "loaner" like many dealerships that repair other vehicles. Because of the inherent risk of riding a less stable two-wheeled vehicle without the safety features of a passenger car, defects also are more likely to involve safety risks. These types of issues often make it slightly easier to successfully resolve a motorcycle lemon law claim.
Preserving your Claim When Your Motorcycle Is a Lemon
Like with other lemon law cases, consumers need to keep as much documentation as possible. Many motorcycle repair shops provide far less documentation than facilities that repair cars. The shop might not provide repair orders and similar information, so a consumer might need to prepare his or her own repair chronology to establish that a reasonable opportunity to repair the bike has been provided. The motorcycle purchaser also should keep a record of any incidents that have occurred during riding that might be related to the defect. All warranty and sale documentation should be saved because they might give rise to independent claims which can make obtaining a refund less difficult.
Contact Us – Motorcycle Lemon Law Attorneys
Lemon law attorney Ken Stern has over 30 years of experience taking on manufacturers of defective products like motorcycles. We welcome the chance to talk to you and explain your options, so contact Stern Law, PLLC about your lemon motorcycle by calling 844-808-7529 or submitting a case evaluation form.

If you have other questions about lemon law claims, we welcome the opportunity to talk to you at Stern Law, PLLC. Call us today at 844-808-7529 or submit a confidential case inquiry form today.