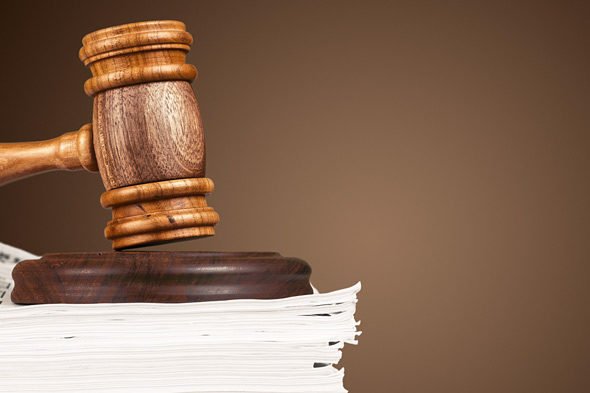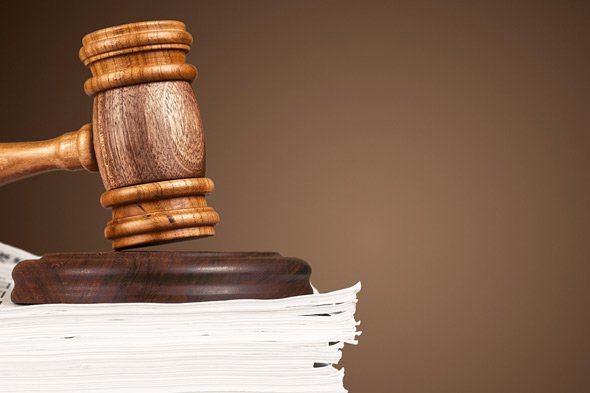 While all fifty states have some form of lemon law, these laws often include conditions and requirements that prevent people from using these consumer protection laws. Whether the statute does not extend to a motorhome or boat or applies only to new vehicles, the Magnuson-Moss Warranty Act (aka the "Federal Lemon Law") often provides a remedy for consumers who cannot take advantage of their state's lemon law. Lemon law attorney Ken Stern reviews the broad reach of the Federal Lemon Law.
The Federal Lemon Law protects consumers who purchase a good with a cost of $25 or more provided the item is subject to an "express" (written) warranty. This consumer protection law applies to any good you might purchase including a motor vehicle. While consumers have a right to anticipate that their substantial investment in a vehicle will ensure a dependable, safe, and trouble-free form of transportation, these reasonable expectations are often disappointed. While a single quickly remedied defect does not make a vehicle a lemon, repeated issues often constitute a breach of warranty.
Pursuant to the Magnuson-Moss Warranty Act, the warranty should permit two or three attempts at adequate repairs of a particular defect. The Federal Lemon Law's reasonableness requirement applies to the entire vehicle not just each individual defect. In other words, a vehicle that has multiple defects can be covered under the Magnuson-Moss law even if it is not covered under a state lemon law because of insufficient repair attempts for a single problem.
Important Features of The Federal Lemon Law
State lemon laws usually constitute the best option for consumers with a defective if they qualify for relief under the statute. However, the Magnuson-Moss law offers consumers an alternative if they do not qualify for reimbursement of the purchase price, a replacement vehicle, or a settlement under the state lemon law. Some of the ways the Federal Lemon Law differs from many state lemon laws include the following:
Used Vehicles
The vast majority of state lemon laws only cover new vehicles even though many used vehicles come with a warranty. If your used vehicle is sold with a written warranty, then you might be able to pursue a Federal Lemon Law claim.
Types of Vehicles
The lemon laws in many states are limited to cars, light trucks, and SUVs. The Federal Lemon Law covers a much broader spectrum of vehicles, including motorhomes, boats, ATVs, UTVs, and motorcycles. Essentially any vehicle is covered under the Federal Lemon Law provided the vehicle is subject to a written warranty.
Damages
The damages available under the Magnuson-Moss Warranty Act differ from those under state statutes. State lemon laws permit recovery of the purchase price for the vehicle. Restitution under the Federal Lemon Law is the difference between what you actually paid for your vehicle, and what you would have paid, back at the time of purchase, if you had known then what you know now about your vehicle.
Lemon Definition
While the number of repair attempts is a trigger for lemon law application under both state and federal lemon laws, the Magnuson-Moss law offers a more expansive definition. Even if each repair attempt relates to different non-conformities, these visits count to the cumulative number of repair opportunities under the Federal Lemon Law. By contrast, all of the repair attempts must relate to the same problem under some state lemon laws.
Disclosure of Arbitration Requirement
The Magnuson-Moss law provides a basis to defeat mandatory arbitration requirements. Consumers will only be required to participate in mandatory arbitration if the requirement is disclosed in the written warranty. Since arbitration clauses are rarely included in express warranties, many warranty disputes do not need to be submitted to arbitration.
Protection for Leased Vehicles
Some state lemon laws do not cover leased vehicles, but the Federal lemon law applies to both purchased and leased vehicles according to courts in many jurisdictions.
Seek Lemon Law Legal Advice Today – Defective Vehicle Law Firm
Federal lemon law attorney Ken Stern is committed to leveling the playing field for individual consumers against vehicle manufacturers by tenaciously pursuing his clients rights and remedies under state and federal lemon laws. We welcome a chance to evaluate your claim so call Stern Law, PLLC about your lemon vehicle at (844) 808-7529 or by submitting a case evaluation form.

If you have other questions about lemon law claims, we welcome the opportunity to talk to you at Stern Law, PLLC. Call us today at 844-808-7529 or submit a confidential case inquiry form today.