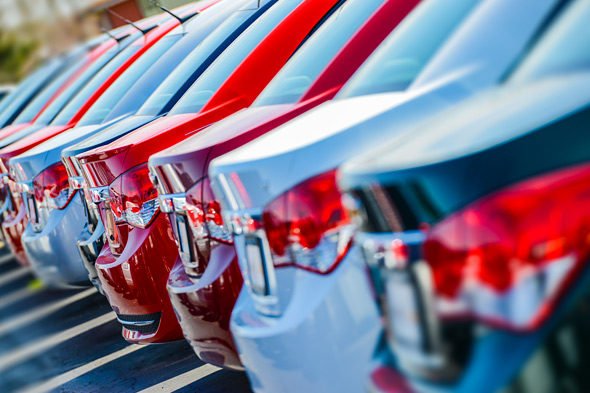 Consumers continue to drive millions of motor vehicles each year that are so defective and unsafe that they are subject to safety recalls.  These types of serious safety issues contribute to a significant number of accidents that cause serious injury or wrongful death each year.  Since 1966, the National Highway Traffic Safety Administration (NHTSA) has recalled over 390 million vehicles because of safety defects.  Despite technological advances, the number of annual recalls has skyrocketed in recent years.  The NHTSA reported that approximately 51 million vehicles were recalled just in 2015.  The agency reports that even though these vehicles have safety issues, one in four is never repaired.
Recent recalls involve a variety of serious safety issues that have claimed the lives of unsuspecting consumers.  For example, the recall of exploding Takata airbags has now grown to 17 million vehicles produced by a dozen automakers.  As of September 2016, the New York Times reported that at least 139 people had been injured and over a dozen killed by shrapnel propelled when faulty airbag inflators exploded.  Safety recalls in recent years also have involved millions of vehicles over issues like faulty ignition switches that have been linked to hundreds of deaths.
Schedule a Free Lemon Law Case Review
Seasoned and proven lemon law attorney Ken Stern has represented many consumers who purchased or leased vehicles with safety defects or other problems that could not be remedied.  Lemon laws furnish consumers with an effective way to pursue a replacement vehicle, a full refund of the vehicle purchase price, or a settlement.  If you have questions about your eligibility for relief and rights, we invite you to schedule a free case review by calling 844-808-7529 or submitting a case evaluation form.
How Can Stern Law Make a Difference in Your Lemon Law Case?
Although consumers have the right to pursue a lemon law claim without legal representation, the prospects for a positive outcome decrease.  Lemon law cases will involve special types of evidence, defenses, and pre-filing requirements.  Ken Stern has represented hundreds upon hundreds of consumers with defective vehicles that could not be repaired despite reasonable opportunity.
Avoiding Lemon Law Traps for the Unwary
While lemon laws provide consumers with a free method for taking on billion dollar companies that manufacture motor vehicles, there are requirements for bringing a claim that must be satisfied.  The consumer must allow the manufacturer or it authorized dealer a reasonable chance to fix the problem.  This requirement involves a specified number of repair attempts (4 under Michigan's lemon law) or a certain period where the vehicle is out of service.  The repairs under state lemon laws must pertain to the same problem.  Even after the authorized dealer fails to repair the problem, the consumer still must provide a final chance to correct the problem after giving notice of the violation.  The consumer also might be required to participate in arbitration.  If the vehicle owner fails to comply with these procedures, a lemon law claim will be unsuccessful.  Ken Stern understands the nuances associated with lemon law lawsuits, so he can help the consumer avoid these types of traps for the unwary.
Balancing the Scales of Justice
While lemon laws were designed to neutralize the power imbalance between an individual consumer and a billion dollar automaker, motor vehicle manufacturers do not just roll over in these cases.  Manufacturers will utilize various defense strategies to mitigate their liability.  For example, the automaker might try to deny your claim by alleging that you took the vehicle to an unauthorized repair facility that contributed to the problem.  At Stern Law, PLLC, we anticipate these types of strategies so that we can mitigate their impact.  Our law firm has been taking on large national companies like manufacturers of motor vehicles, pharmaceuticals, and medical products for over thirty years.
Keeping You Informed and Advised of Your Rights
Our lemon law firm understands that litigation of any kind can be confusing and intimidating.  Ken Stern demystifies the process by explaining your rights and options.  He also advises you of the status of your lemon law claim throughout the stages of your case.  While vehicle manufacturers often try to intimidate individual consumers who do not have legal representation, we stand up for our clients so that they cannot be strong-armed into forgoing important rights.  Although the automaker might claim that your only option is to accept a reasonable replacement vehicle, for example, Ken Stern will pursue a full refund of the purchase price if that is your preference.
Don't Get Stuck with a Lemon – Call Stern Law, PLLC Today
At Stern Law, PLLC, we have over three decades of experience taking on large manufacturers whose products are unsafe or otherwise defective.  Contact Ken Stern at Stern Law, PLLC at 844-808-7529 or submit a confidential case inquiry form today.
Sources:

If you have other questions about lemon law claims, we welcome the opportunity to talk to you at Stern Law, PLLC. Call us today at 844-808-7529 or submit a confidential case inquiry form today.