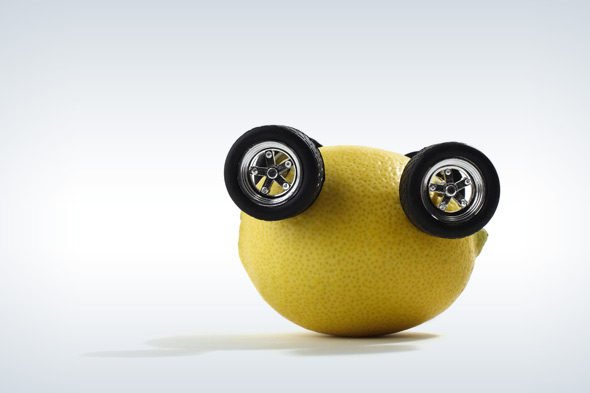 When you invest tens of thousands of dollars to by a car, truck, SUV, or another motor vehicle, you justifiably expect that it will be reliable and safe.  Unfortunately, consumer expectations are frequently disappointed because of unsafe designs, substandard manufacturing, inadequate quality control procedures or safety testing, and a multitude of other reasons.  Our National lemon law firm provides an overview of the requirements for establishing a vehicle as a lemon and the requirements to pursue a claim under state lemon laws, the Magnuson-Moss Warranty Act, the UCC, or other applicable state or federal law.
Vehicles Covered by Lemon Laws
Some people think that only cars, pickups, vans, and SUVs can be lemons.  Lemons laws typically cover a far more extensive range of vehicles.  Although state lemon laws vary depending on the state, these laws often extend to motorcycles, boats, and motorhomes.  Under Michigan's Lemon law (M.C.L. § 257.1401 et seq.), the lemon law applies to "new motor vehicles"  designed as a passenger vehicle, such as a car, pickup truck, sports utility vehicle, or van.  New vehicles covered by the law include the specified vehicles that are either purchased or leased by a Michigan resident.  The lemon law also covers vehicles that are transferred to a new owner during the period of the warranty.
Parties Who Can Seek Relief under the Michigan Lemon Law
Consumers who can seek to have their vehicle purchased back or to obtain a refund of some or all of the amount they have paid depend on the specific state lemon law. Michigan's lemon law authorizes the following individuals or entities to seek relief:
An individual who buys or leases under ten motor vehicles per year (e.g. no vehicle dealers) unless the vehicles are for personal use rather than lease or sale to consumers.
The vehicle is purchased or leased for household, personal, or family use rather than for reselling or lease to another.
The person is qualified to pursue an express warranty claim covering the vehicle.
The term "person" under Michigan's lemon law refers to public and commercial entities, including but not limited to corporations, LLCs, public agencies, government subdivisions, partnerships, parties to a trust relationship, and sole proprietorships.
Reasonable Number of Repair Attempt Requirements
All lemon laws provide vehicle manufacturers and dealerships a reasonable opportunity to implement repairs.  However, the dealer or vehicle manufacturer cannot require the owner to return over and over again or to experience prolonged loss or use of the vehicle.  While the specifics of this right to affect reasonable repair will depend on the state, Michigan law authorizes a lemon law claim after the following:
The vehicle is out of service at least thirty days (or partial days) to fix the same defect or problem during the earlier of the period of the manufacturer warranty or within a year of the date of delivery to the original consumer.
The manufacturer or a new motor vehicle dealership was permitted at least four repair attempts within two years of the first attempted repair, and the repairs were unsuccessful.
While either of these situations creates a presumption, it is irrebuttable. Once either of these conditions are met, the manufacturers are deemed to have had a reasonable opportunity to repair the review.
Final Chance to Cure & Dispute Resolution
Michigan's lemon law requires consumers to meet notice requirements unless the consumer has participated in the manufacturer's informal settlement process.  Ken Stern has handled hundreds of lemon law cases, so he has the expertise to guide clients past these types of issues and obstacles, which can impact the strength of your lemon law claim.
Submit a Consultation Form to Obtain a Free Lemon Law Case Evaluation
If your vehicle has a persistent defect that has not been properly repaired despite compliance with either of the two conditions above, we invite you to submit a free case evaluation form.  We also invite you to fax your purchase or lease agreement as well as your repair orders and receipts.  You can contact Stern Law, PLLC at  844-808-7529.
No Upfront Fees – Attorney Fee Awards
Stern Law, PLLC typically does not charge upfront fees for lemon law cases.  We might be able to get the dealership to buy back your vehicle or refund what you have paid or a portion of the amount paid.  Further, we routinely seek to have the vehicle manufacturer pay your legal fees which are authorized under many state lemon laws including the Michigan lemon law.
Ken offers straightforward answers to your questions and aggressively pursues compensation for consumers with lemons.  Contact Stern Law, PLLC at 844-808-7529 or respond to a confidential case questionnaire.

If you have other questions about lemon law claims, we welcome the opportunity to talk to you at Stern Law, PLLC. Call us today at 844-808-7529 or submit a confidential case inquiry form today.