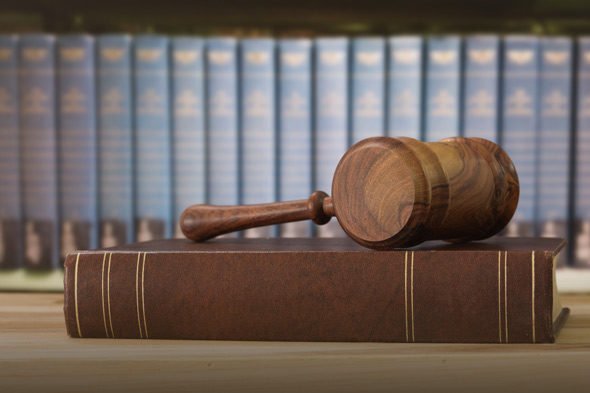 Many people with vehicles that have serious mechanical problems get tired of endless trips to have their vehicle repaired or lose the use of their vehicle while it is in the shop for repairs during the first year following a lease or purchase.  Although the lemon law process can result in you recovering the money you invested in your vehicle and attorney fees, many people do not think they are eligible for relief under state lemon laws or the Magnuson-Moss Warranty Act (a federal statute).  If you pursue your legal rights under state lemon laws, you could receive a refund of the amount you have paid, a portion of this amount, or a cash settlement.
Some consumers surrender to large vehicle manufacturers because they feel that they have no real alternative.  Lemon law attorney Ken Stern recognizes that an understanding of your legal rights and the lemon law process can help you take on vehicle manufacturers.  While there are similarities between many lemon laws, these laws vary in their details, so you should talk to a lemon law lawyer to confirm your eligibility and ensure that you satisfy the conditions for filing a lemon law lawsuit.
Ken Stern has handled hundreds of lemon law claims involving all types of defective vehicles, including SUVs, cars, boats, trucks, motorcycles, trucks, vans, and RVs.  While every lemon law claim differs to some extent based on the facts, this lemon law information portal can provide general information about the process and assist you in finding an experienced and proven lemon law attorney.
We have outlined our lemon law claim process:
Call Stern Law, PLLC at 844-808-7529 or complete an online case evaluation form, so we can determine your rights to compensation under state lemon law, the Magnuson-Moss Warranty Act, and other federal or state laws.
After reviewing relevant preliminary documents, like your repair receipts and gathering and analyzing other relevant information, we determine the strength of your state or federal lemon law or warranty claims.
Our law firm contacts you to review what our analysis has revealed regarding the best laws to utilize in bringing your claim, as well as the potential financial recovery you might expect. We will also review the full spectrum of your rights as a car owner and purchaser, which might include rights under other consumer protection statutes.  Examples of these other statutes include:

Truth in Lending Act
Electronic Fund Transfer Act
Fair Credit Reporting Act

We will typically have you fax or deliver other relevant documents to our law firm that include your purchase contract, financing agreement, and repair orders.
Careful evaluation of these documents will enable us to estimate the financial relief you might expect to receive.
Our law firm will put the vehicle manufacturer on notice of your lemon law claim. Ken Stern will explore the options for pursuing the matter through correspondence or alternate dispute resolution methods like mediation, arbitration, and settlement negotiations.
If the vehicle manufacturer tenders or accepts a settlement offer, Ken will contact you to communicate the terms of the proposed settlement. He will offer a recommendation regarding whether to accept the offer.
If such informal means of resolving your dispute are unsuccessful, Stern Law, PLLC can file a lawsuit asserting the appropriate legal claims.
Once the lawsuit has been initiated, the discovery process will involve vehicle manufacturer being advised regarding the nature of the allegations and evidence of its lemon law violations. This stage of the litigation also permits consumers to obtain more detailed information from the manufacturer to support their lemon law claims.
While settlement options will be considered throughout the lemon law process, we prepare for trial in the event an agreement cannot be reached. While a trial is possible, over 99 percent of cases are resolved before trial.
While the description outlined above offers a general overview of the lemon law process followed by Stern Law, PLLC, we customize our representation to the unique circumstances of our clients' cases.  Ken Stern understands that vehicle dealers and manufacturers have given many consumers with lemons the runaround.  Ken offers candid and concise answers so that you understand the process and recognize what to expect.  If you want to know about your specific situation, we welcome the opportunity to discuss your lemon law claim at Stern Law, PLLC.  Telephone us today at 844-808-7529 or respond with a confidential case questionnaire.

If you have other questions about lemon law claims, we welcome the opportunity to talk to you at Stern Law, PLLC. Call us today at 844-808-7529 or submit a confidential case inquiry form today.