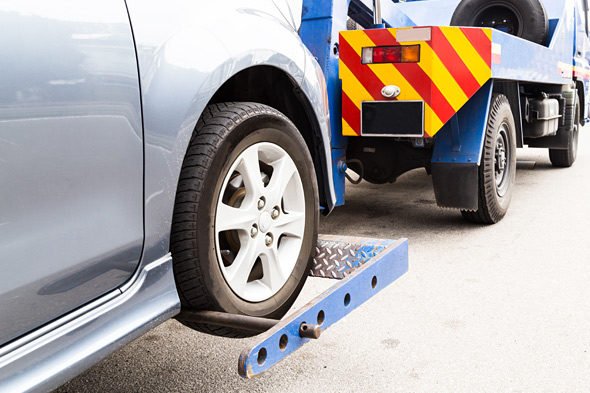 Clients often approach us with questions about their defective vehicles after repeated trips to the dealership to repair the problem. These clients ask about the advantages of using the lemon law. Although car buyers might justifiably expect the dealership to stand behind their product and take the vehicle back, this outcome is almost unheard of without the consumer pursuing a lemon law claim. Some consumers at their wits end ask about the use of breach of warranty, fraud, deceptive advertising, and similar claims. While our law firm often pursues these types of claims as well, state lemon laws and the Magnuson-Moss Warranty Act (essentially the federal lemon law) provide special advantages.
Consumers should understand that state and federal lemon laws were created to balance the scales of justice. Policymakers realize that an individual consumer who sues a billion dollar car manufacturer faces a David versus Goliath-type challenge. Lemon laws amount to an attempt by lawmakers to take the slingshot out of David's hand and provide a more powerful weapon. The law offers a streamlined approach that often results in more extensive relief with no expenses and less delay. While many people prefer to avoid litigation, lemon laws provide a feasible solution for consumers who have purchased or leased a motor vehicle with chronic problems.
Schedule a Case Evaluation with an Experienced Lemon Law Lawyer
Lemon laws provide a powerful tool to consumers with defective vehicles, but the best way to take advantage of these remedies is to speak to lemon law attorney Ken Stern. He can review your situation and explain your rights, so call Stern Law, PLLC at 844-808-7529 or submit a case evaluation form.
Relief Available Under Automobile Lemon Laws
After the vehicle manufacturer has been given a reasonable opportunity to repair your vehicle under the terms of the Michigan lemon law (many state lemon laws have a similar provision), the consumer must provide notice of the lemon law violation. Legal action cannot be commenced under the lemon laws until this notice is provided and the manufacturer given one final chance to fix the issue. The notice must indicate the need to repair the vehicle and be sent by return receipt service.
After the notice is received, the manufacturer will contact you to advise you of a reasonably accessible repair facility. Once the vehicle is brought to the facility, the company has five business days to correct the problem and return the vehicle. If the manufacturer fails to cure the problem within this period, the consumer may receive a comparable replacement vehicle or a refund of the lease or purchase price. Depending on the circumstances, the customer might also need to comply with an alternate dispute settlement procedure.
Right to Refund vs. Replacement Vehicle
While the lemon law in Michigan authorizes a replacement vehicle as a remedy, the purchaser or lessee does not have to accept this alternative. If you would prefer to have a partial or total refund, Ken Stern can pursue this remedy even though the vehicle manufacturer might want you to accept a replacement vehicle. If you are leasing a lemon and accept a replacement vehicle, the lease cannot be changed by the vehicle manufacturer except to replace the vehicle identification number.
When electing to receive a refund, consumers should know how the purchase or lease price is calculated. These prices include the cost of any modifications or options installed and any other charges implemented by or for the manufacturer. The only deductions from this amount that can be imposed are a small charge for the use of the vehicle and a possible deduction for damage to the vehicle beyond ordinary wear and tear. In addition to the purchase or lease price, the Michigan lemon law also authorizes reimbursement for reasonable costs of a replacement rental vehicle and towing charges attributable to the defect.
Remedies for Owners of Used Vehicles
While many lemon laws, such as the Michigan lemon law do not apply to used vehicles; the Magnuson-Moss Warranty Act does apply to used vehicles. This federal statute also provides cost-free representation for persistent defects under an original or extended warranty.
Three Important Tips for Preserving Your Lemon Law Claim
While the best way to protect your rights if you have a lemon is to obtain legal advice from an experienced Michigan lemon law attorney, we have provided three tips for strengthening your claim:
Comply with all warranty requirements, which include any repairs be performed by a dealer authorized by the manufacturer
Preserve any correspondence regarding the defect and repair issues involving the dealer or manufacturer
Save copies of work orders covering repairs which includes documentation of the dates of repair and mileage on the date of work
Talk with A Vehicle Lemon Lawyer
While lemon laws provide a powerful weapon for consumers taking on large vehicle manufacturers, lemon lawyer Ken Stern will explore all potential strategies for obtaining a positive outcome. You are invited to contact Stern Law, PLLC by calling 844-808-7529 or submitting a case evaluation form.

If you have other questions about lemon law claims, we welcome the opportunity to talk to you at Stern Law, PLLC. Call us today at 844-808-7529 or submit a confidential case inquiry form today.